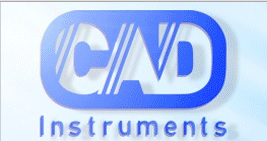 Zeta

Potential using micro-electrophoresis technique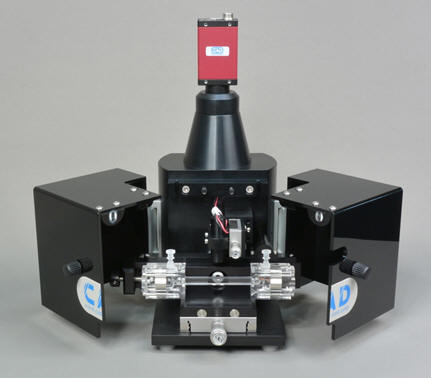 Description

- Principle

ZetaCompact is a zetameter based on the micro-electrophoresis, i.e. coupling direct observation (microscopy) and particles motion under an applied electric field (electrophoresis). Illumination of the measuring cell is done by a laser sheet or Single Plane Illumination Microscopy generated by the combination of lenses and a laser. This technique allows an observation in a single vertical plane. To determine Zeta Potential, this plane must correspond to the stationary layer which is accurately located and controlled. Particles motion is recorded with a high sensitivty digital camera.

Electrophoretic mobilities distribution is thus measured using a novel tracking algorithm optimized to follow up to 5 000 tracks/sequence. Based on digital images correlation, this algorithm offers a more accurate and sensitive determination of Zeta Potential, either in dilute or semi-diluted systems.
Specifications
ZetaCompact measures in live the following parameters, relevant in the determination of Zeta Potential:
| | | |
| --- | --- | --- |
| Electrophoretic mobility | -15.....................+15 | µm.s-1/V.cm-1 |
| Applied electric field | 0.......................250 | V |
| Conductivity | 0.01....................100 | mS.cm-1 |
| Particles size range | 0.01.......................30 | µm |
| Concentration | 1....................10 000 | ppm |
| pH | 2........................12 | |
Applications
Numerous applications of ZetaCompact end-users concern mainly the following activities:
Suspensions
Emulsions
Bacteria
Proteins
Nanoparticles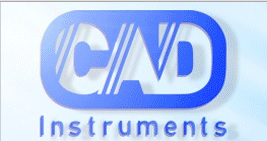 Surface & Large Particles Zetametry based on Streaming Potential Measurement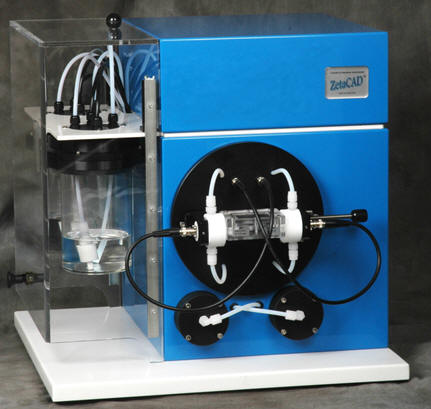 Overview

- Principle

ZetaCAD has been specially designed to automatically determine the Zeta Potential by the technique of streaming potential/current measurement. An electrolyte is forced to pass through a capillary or a porous plug by a pressure gradient. The excess charges around the particles or wall are carried along by the liquid. Their accumulation down stream causes the build-up of an electric field which drives an electric current back (by ionic conduction through the liquid) against the direction of the liquid flow. A steady state is quickly established and the measured potential across the capillary is called the streaming potential.
Specifications
This technique concerns mainly samples having large particles (> 50 µm) able to be retain in the cell, or surfacic or fibers samples, where the electrolyte can pass through under a pressure gradient. ZetaCAD gets the followings characteristics:
| | | |
| --- | --- | --- |
| Differential pressure | -500.....................+500 | mbar |
| Streaming potential | -2 400.......................+2 400 | mV |
| Streaming current | -240....................+240 | µA |
| Conductivity | 0........................20 | mS.cm-1 |
| pH | 2........................12 | |
Reliable and simple to setup
Measurement and rinsing of the system are fully automated
Menu driven software Windows based
Data acquisition, treatment and export available with Excel
Applications
Textile
Geology-Minerals
Glass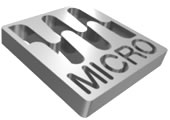 Particle size and zeta potential analyzer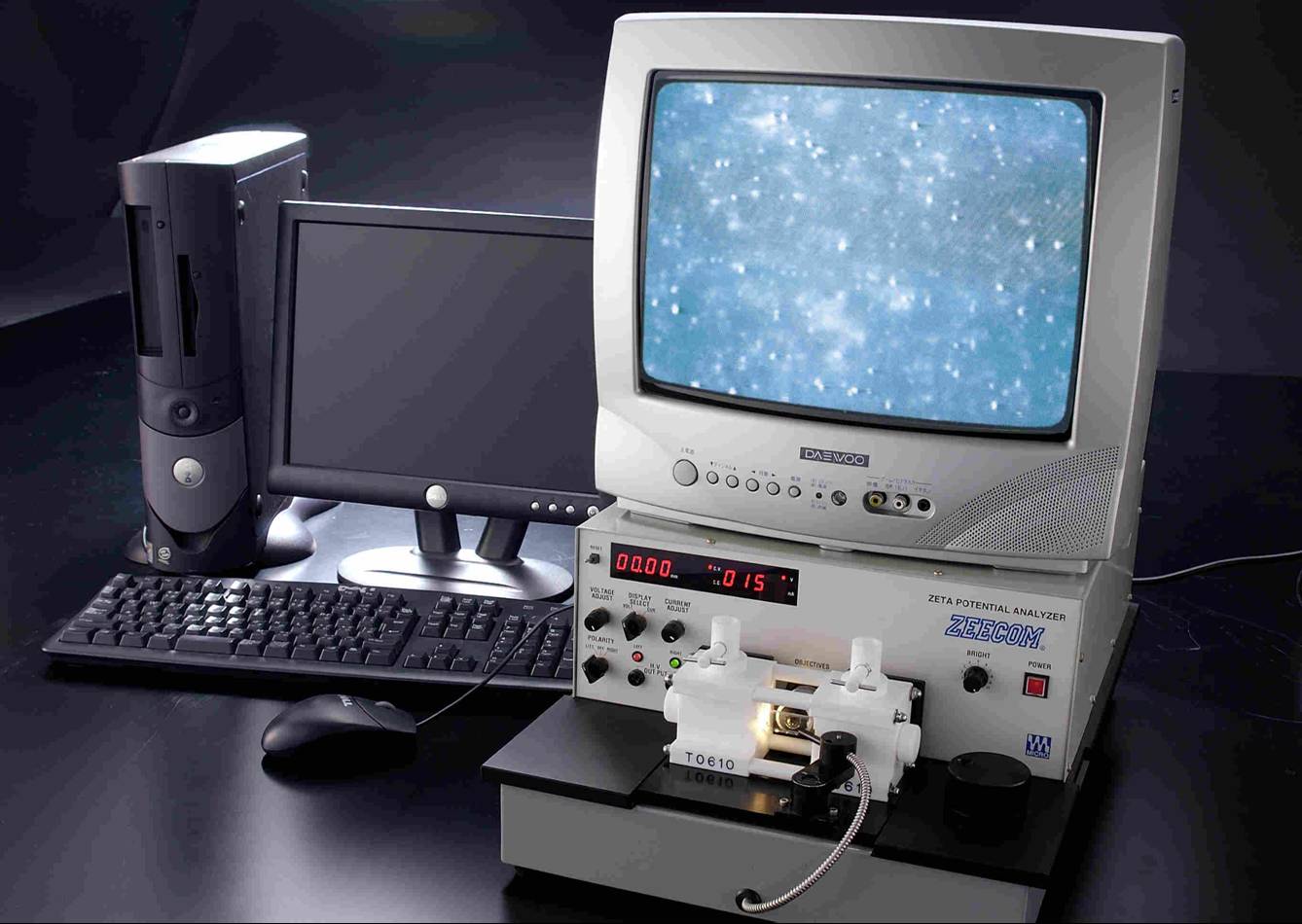 Features
Particle size range: 20nm - 100micron

Designed for windows 98, Me, 2000, XP

Particle settling speed measurement

I.E.P. (isoelectric point measurement) graph display

Zeta potential distribution histogram display

Cell with temperature control bath (option)

Cell for measurement of dispersion in organic solvent (option)
Specifications
Cell:

Teflon with glass cell

Distance between electrodes (aquose):

90 mm

Glass cell:(Thickness)

90 mm × 10 mm × 1 mm

Zeta potential measurement range:

-200mV ~ +200 mV

Particle size range for measurement of zeta potential:

Approx. 0.01 micron
~ 100 micron

Voltage:

DC 0~500 V (1000V option)

Light source:

Halogen lamp (30w)/ Laser (5mw, 640nm)