---
Company Infomation
           Chia Yun Instrument Inc. and Porous Measurement Int'l Ltd. have developed into professional 
 sales and service in 

Mainland China, 

Taiwan and South

 Asia

 for a variety of great precision instruments
imported from abroad.
           We had experiences of marketing instruments over 30 years, the firm is a sales of five major 
 categories of products, namely Nanotech, Biotech, Membrane Research, Green Power, Water Filtration, Air Filter   
and Water Quality testing instruments and analyzing instruments. 
           We founded an independent customer support department in Taiwan, Shanghai (China)

 

and Kuala Lumpur
( Malaysia ) aimed in solving customers' problems, and any other professional skills. We realize that besides 
providing the best quality products, a continuously and professional after sales services are the best ways to 
maintain system improvement, and the best guarantee for users as well.
Our Products:

(USA)
Porometer Series: Fuel Cell GDL, Hollow Fiber, Ultra Filtration, Electrospinning (Nano Fiber),
Polymer membrane, Li-ion Battery Separator, Gore-tex, Cartridge Filter.......
BET / Sorptometer Series: Physical adsorption, Chemical adsorption, Liquid vapor adsorption
Porosimeter Series: MIP (Mercury Intrusion), Water Intrusion Porosimeter, Aquapore
Permeability Tester Series: Gas Deffusion, Water Vapor Trans, Liquid
Pycnometer / Density Series: True Density, Bulk Density
Rock Core Tester: Porosity, Permeability, Core Flooding Permeameter, Core Saturators.....
High Pressure Reactor System
Catalyst Pilot Plant System
Fix Bed Catalyst Reactor System
Fix Bed and Slurry Bed Catalyst Reactor System
Supercritical Fluid Extraction System
CIP & HIP , pH Controller System

Taiwan Textile Research Institute (Taiwan)
High efficiency air filters test system
HEPA/ULPA automated filter scanning test system (EN1822-4, EN1822-5 and IEST RP-CC034)
Test rig according to ASHRAE 52.2 and EN 779
Test rig according to ISO 11155-1
Filtration media test rig
Air Filter Test Service: ASHRAE 52.2; EN 779; EN 1822-4; EN 1822-5; ISO 11155-1; ISO 11155-2;
SAE J726 ; ISO 5011; EN 1822-3; TSI 8130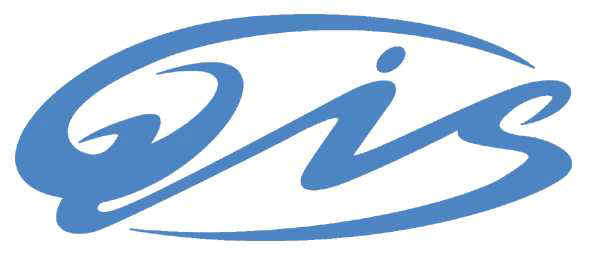 (The Netherlands)
Water Quality Testing Instruments
ProLine Meters : pH meter, Conductivity meter
ProLine Plus Meters : pH meter, Conductivity meter, pH/Conductivity/Ion/ORP/℃/mV/TDS meter
Portable Meters : pH meter, Conductivity meter, DO meter
Flat Surface Meters : pH meter, Conductivity meter, Chlorine meter, ORP meter, DO meter
Handheld Digital Thermometers, Infrared Thermometers
Controllers : pH/mV/DO/℃, Conductivity/Resistivity/TDS/℃
Electrodes/Standards and Solutions
Turbidity Meters
Chlorine Meters
Others:
TGA System (Thermogravimetric Analyzer)
General Lab Equipment, General Lab Accessories
Surface Tension Meter, Contact Angle Meter
Powder Characteristics Measuring Instrument (Fine Particle Characteristics Measuring Instrument)
Microscope, Thermal Image System
---
Contact Information:

E-mail: info@cyi-pmi.com
Taiwan
Taipei Office: Chia Yun Instrument Inc.
2F, No.12, Sec 1, Zhongxing Rd., Wugu Dist., New Taipei City, Taiwan R.O.C.
TEL: 886-2-8976 9393 FAX: 886-2-8976 9797
Mainland China
Shanghai
Rm. 402, No.1671, Kaixuan Road, Xuhui District, Shanghai 200030
Tel: (021) 5118 6380
South Asia and Australia
Malaysia Office: Porous Measurement In
s

t

rument

Sdn. Bhd.

Block 4-8-3, Queen's Avenue, Jalan Bayam, Cheras, 55100 Kuala Lumpur, Malaysia.

TEL : +60-3-42958324